Anyloan Australia
:: Calculators
Home Loan Repayment Calculator
Use this calculator to estimate monthly home loan repayments
Home Loan Details: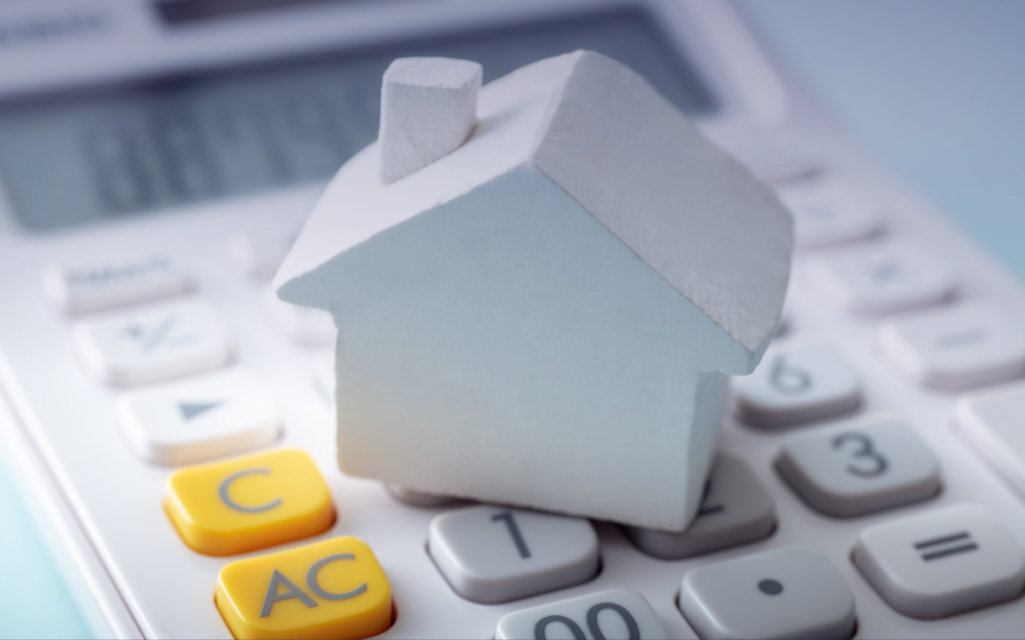 Important!
Home Loan Interest Rates differ from lender to lender and will depend on your individual circumstances (credit history, employment status, age, etc.). To find out if you qualify ... and for a free, personalised interest rate and repayment quote, please CLICK HERE
Home Loan Amortization Calculator
The following amortization graphs detail month-by-month data on the progress of the proposed loan. The first chart below examines the reducing loan balance over the course of the finance contract term. The second graph illustrates the portion of each monthly repayment allocated to payment of interest vs principal reduction.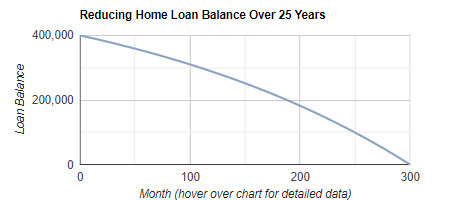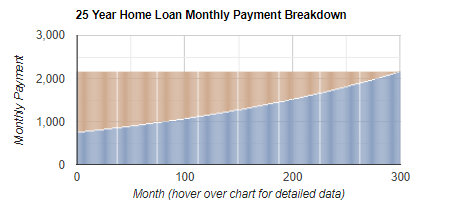 Credit Card Secret Guarantee


Most people use credit cards in some form or another but few truly appreciate one of the special features of credit cards that make using their credit card to insure their purchases.

- read more
Loan Finance: How to Shop Around Without Damaging Your Credit


If you are considering taking out a loan, you wouldn't go out of your way to make it harder on yourself to get approved or to get a good interest rate, would you? Yet many loan applicants would enjoy a considerably better outcome on their loan application if they followed this important rule.

- read more
How to freeze the Plastic Debt Dragon in Your Wallet


Are you scared to open your wallet knowing there is a fire snorting dragon lurking in there? You don't need to be afraid of your credit card, you can make it your friend. Here is a plan to choke the dragon and replace it with a friendly furry critter so you can start creating wealth in your life.

- read more
The Truth Behind Payday Loans


There's a lot been said about payday loans. Many claim that the interest rates charged are outrageous. Others say that they are the only source of finance available for those with less than perfect credit score. There is a bit of truth in both claims but there is much more to payday loans than meets the eyes.

- read more
How Credit Card Balance Transfers Can Damage Your Credit Rating


Since the banks and finance providers have been castigated for the way they seemingly indiscriminately awarded credit to people who could ill afford it, the chances of being accepted for loans and credit cards have decreased. Concurrently, there is a greater focus on individual's being aware of how credit works and what their financial behaviors means in terms of a credit score and history.

- read more
When should I use a personal loan?


Unsecured personal loans can really help in a pinch. If your savings are low and your car breaks down, for example, such a loan can patch up your life. Or maybe you're buying a big-ticket item and you need backup money to cover a short-term hole in your bank account.

- read more
18 Hot Tips For Intending Borrowers


If you're thinking of borrowing money to buy a car, boat, debt consolidation, home repairs, medical bills or anything else for that matter, here are some red hot tips to make the process much, much easier.

- read more
Police issue warning about bank scam


Nov 20 :: Melbourne police are warning people about a scam in which fraudsters pose as bankers and ask for money.They say they cold call customers and tell them they have been overcharged in fees...

read more
Reserve Bank leaves interest rates steady


Apr 04 :: The board of the Reserve Bank of Australia has left interest rates unchanged at 4.25 per cent at its monthly meeting today, as widely expected.The decision leaves the official cash rate...

read more
Big banks not too profitable: RBA


Feb 25 :: The governor of the Reserve Bank says the Australian banking sector is not too profitable.Appearing before the House of Representatives Standing Committee on Economics, RBA governor Glenn...

read more
Find out now if you qualify and compare rates, offers and options from multiple lenders - without a credit check!
All finance quotes are provided free (via our
secure server
) and without obligation.
We respect your
privacy.
Guarantor:
A party who agrees to be responsible for the payment of another party's debts should the original party fail to pay or perform according to a contract.