Anyloan Australia
:: Calculators
Truck Loan Repayment Calculator
Use this calculator to estimate monthly repayments on a truck loan
Truck Loan Details: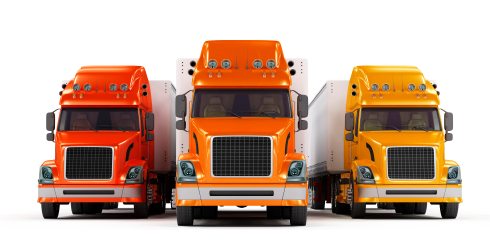 Important!
Truck Loan Interest Rates differ from lender to lender and will depend on your individual circumstances (credit history, employment status, age, etc.). To find out if you qualify ... and for a free, personalised interest rate and repayment quote, please CLICK HERE
Truck Loan Amortization Calculator
The following amortization graphs detail month-by-month data on the progress of the proposed loan. The first chart below examines the reducing loan balance over the course of the finance contract term. The second graph illustrates the portion of each monthly repayment allocated to payment of interest vs principal reduction.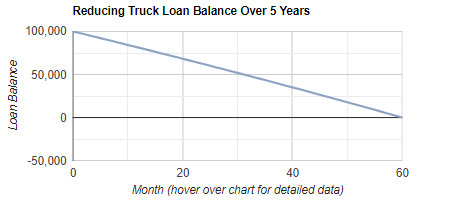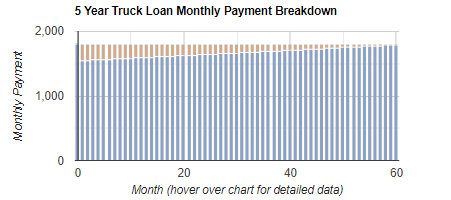 How to Buy a House with Bad Credit


Most people would expect that a bad credit rating would make it impossible to get a mortgage to buy a home - but it's not as simple as that. Can you buy a house with bad credit? The short answer is YES, but it is not all that easy.

- read more
Credit Card Secret Guarantee


Most people use credit cards in some form or another but few truly appreciate one of the special features of credit cards that make using their credit card to insure their purchases.

- read more
Co-Signing Loans - Risky Business


There may come a time in your life when you are asked to co-sign for a loan or credit card. If this is the case, there are several things to consider before making a final decision. Technically, you are putting yourself at risk of damaging your own credit in the event that the loan goes unpaid.

- read more
When should I use a personal loan?


Unsecured personal loans can really help in a pinch. If your savings are low and your car breaks down, for example, such a loan can patch up your life. Or maybe you're buying a big-ticket item and you need backup money to cover a short-term hole in your bank account.

- read more
Default and Reposession


Most people would assume that a default under a loan contract means that payments haven't been made but, as you are about to learn, there are other reasons why a lender may have the right to repossession.

- read more
Choosing the Right Bank


Financial institutions are located all around the world. If you are looking to open a bank account, whether that bank account is a transactional account or a savings account, you have a number of banking options.

- read more
How to freeze the Plastic Debt Dragon in Your Wallet


Are you scared to open your wallet knowing there is a fire snorting dragon lurking in there? You don't need to be afraid of your credit card, you can make it your friend. Here is a plan to choke the dragon and replace it with a friendly furry critter so you can start creating wealth in your life.

- read more
Find out now if you qualify and compare rates, offers and options from multiple lenders - without a credit check!
All finance quotes are provided free (via our
secure server
) and without obligation.
We respect your
privacy.
Debt Consolidation:
A means empoyed to renegotiate debt. By combining loans and outstanding bills, a person can consolidate debt with a single financial institution resulting in a single monthly repayment.